Chiropractor
Michael Pugh D.C.
Dr. Mike grew up in Flemingsburg, Kentucky, and attended Northern Kentucky University and the University of Kentucky before attending Logan College of Chiropractic in St. Louis and graduating in 2000. He has been practicing in Lexington for 20 years. Dr. Mike has been married to his wife Kim for 17 years. He's a father of 3 and an avid University of Kentucky and Cincinnati Reds fan.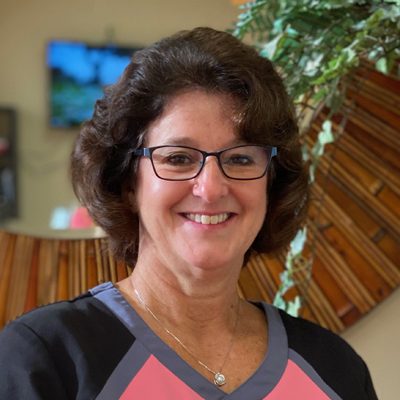 Massage Therapist
Kathy L. White
Kathy has been a licensed Massage Therapist since 2014 and has been with Dr. Mike since 2016. She is a mother of 4 children and 3 grandchildren. She also plays the piano, cello, and bass guitar. She looks forward to staying with Dr. Mike until she retires!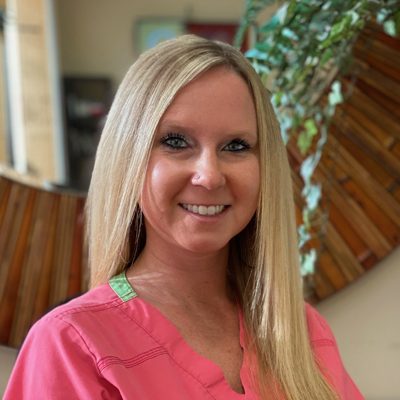 Tabatha D. Slugantz
I am a mother of two children. I've been with Dr. Mike since 2018. I enjoy the opportunity to be able to meet new people on a daily basis! I enjoy spending time with my family, warm weather, and spending time with my closest friends!!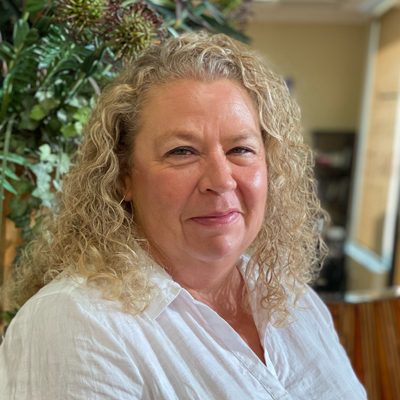 Deronna Wilson
I came to Lexington in the fall of 2019 and started working for Dr Mike in June 2020. I really like the team here and working with Dr. Mike. This group loves their patients and are very devoted to them. I have 1 child, a son and a beautiful granddaughter Emmie. I love spending time with family and friends and enjoy my new Lexington home.
Sydney will graduate from the University of Kentucky in spring of 2021 with a Bachelors of Science in Kinesiology. She plans to attend chiropractic school at Logan University in the fall of 2021, following graduation from Kentucky. When not at school, she teaches fitness classes at her gym back home in Cleveland and enjoys time with her family, especially out on their boat spending the day on the lake.
I am a Senior Intern from the University of Kentucky studying Kinesiology. I am from Maryland and have been in Kentucky for 3 years. I hope to go to Physician Assistant School in the next 2 years for my graduate degree. I love interning for Dr. Mike as he makes the experience so fun and knowledgeable!
I'm a Senior Intern from the University of Kentucky. I'm studying Kinesiology in hopes of becoming an occupational therapist. I love my dogs, hanging out with friends, and laying down to binge shows on Netflix!
Senior at Tates creek high school, interning through EBCE (Experience-Based Career Education). Planing on become a Physical Therapist in the future. Former gymnast for 8 years and region 8 JD vault winner. I am excited to work with Dr.Pugh and the rest of the staff to help me see what I want to do in the future!
Monday
8:00am - 12:00pm
2:00pm - 5:30pm
---
Tuesday
1:30pm - 5:30pm
---
Wednesday
8:00am - 12:00pm
2:00pm - 5:30pm
---
Thursday
8:00am - 12:00pm
2:00pm - 5:30pm
---
Friday
8:00am - 12:00pm
---
Saturday
Closed
Tates Creek Chiro
previously LifeStyle Chiropractic